Picturing Writing Winter Stories Unit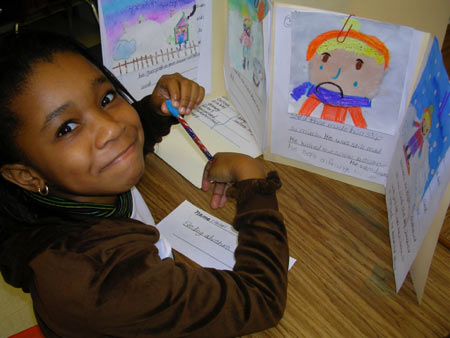 The Picturing Writing Winter Stories Unit teaches the key elements of narrative writing through both pictures and words. Through the study of quality picture books (image and text), students gain an understanding of how to create visual and written texts to establish a sense of setting, introduce a character, develop dramatic tension around a problem, create a sense of relief for the solution, and establish a sense of resolution at the end of the story. Through the use of storyboards, accordion folders, community word banks, specially designed brainstorming sheets, and an array of simple winter art techniques, students are drawn into a deep study of the key elements of narrative writing. As they create their own carefully crafted winter stories, they learn to read like a writer and see like an artist.
Winter Stories Unit Instructional Materials
Instructional Video
Now available online!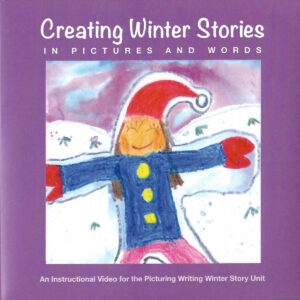 Visit Doreen Duhaime's first-grade classroom as Doreen and Beth facilitate the Picturing Writing Winter Stories Unit. Following a 30-minute overview of the entire process, this 3-disc set offers a progression of step-by-step art and writing lessons for creating Picturing Writing winter stories. Teachers can view individual lessons prior to facilitating each lesson or invite students into the Doreen's classroom to watch the lessons firsthand (6 hours of video content; easily adapted for grades K-5).
Instructional Video Package includes the 3-disc instructional video, teachers manual, the Picturing Writing sample winter story, Time of Day Northern Poster and Winter Techniques Poster, Winter Station Labels, Artist/Writers Workshop Poster, and Artists Frame.
(Inquire about group rates to obtain multiple copies of printed materials.)
Watch Video Clip: PW Winter Stories
---
Teachers Manual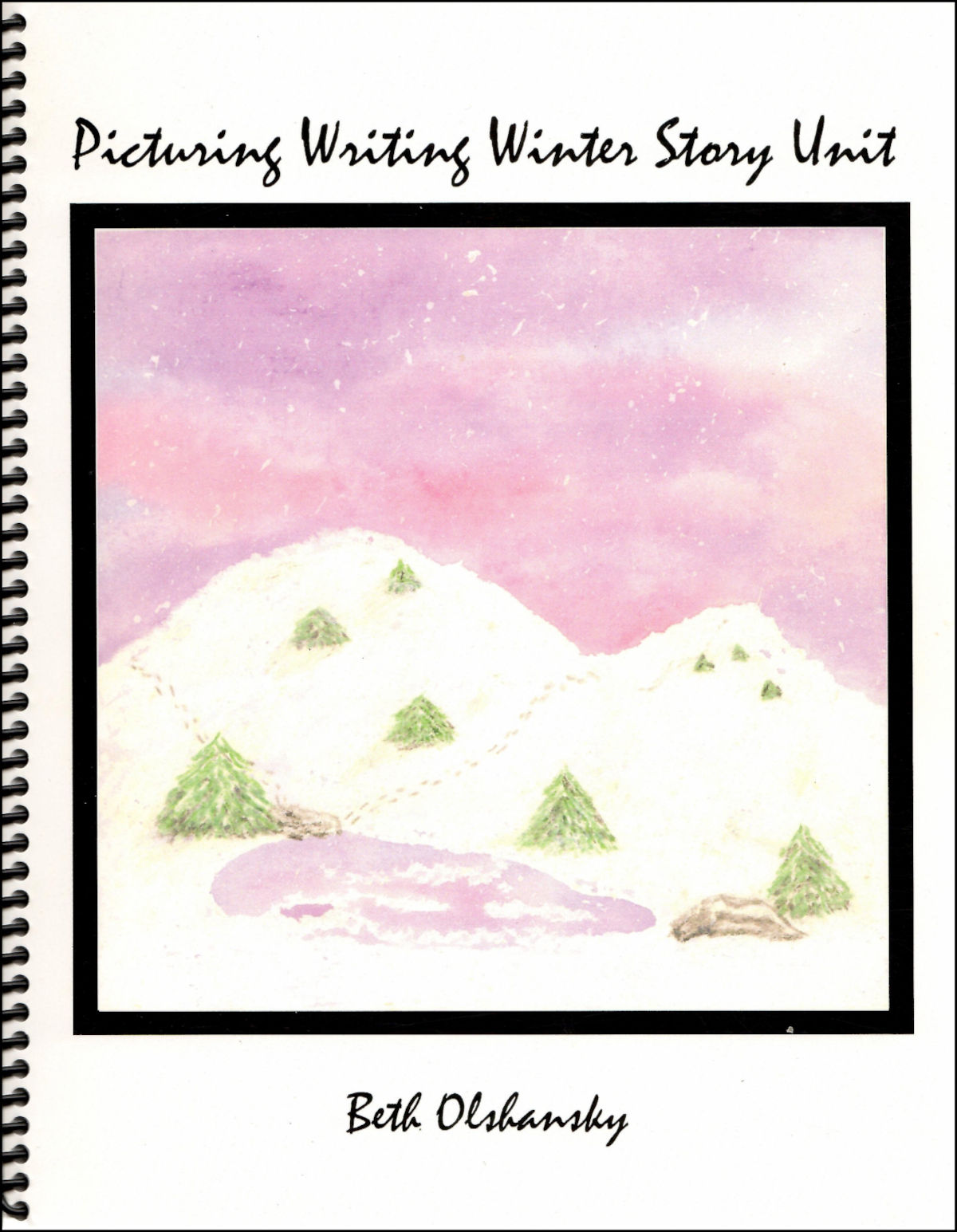 The Picturing Writing Winter Story Manual details daily art and writing lessons as well as masters necessary to creating an engaging winter story. This manual is distributed as part of a hands-on Picturing Writing Winter Stories Workshop or as part of the Instructional Video Package described above.
---
Mentor Texts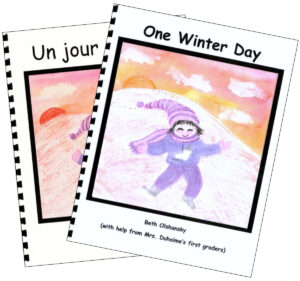 One Winter Day by Beth Olshansky is designed as a teaching tool for the Picturing Writing Winter Story Unit. This 5-page narrative uses the dual languages of pictures and words to address each literary element (setting, character, problem, solution, and ending). Each page of the story provides an example of that particular lesson in the winter story manual and video. Available in English or French.
---
Station Labels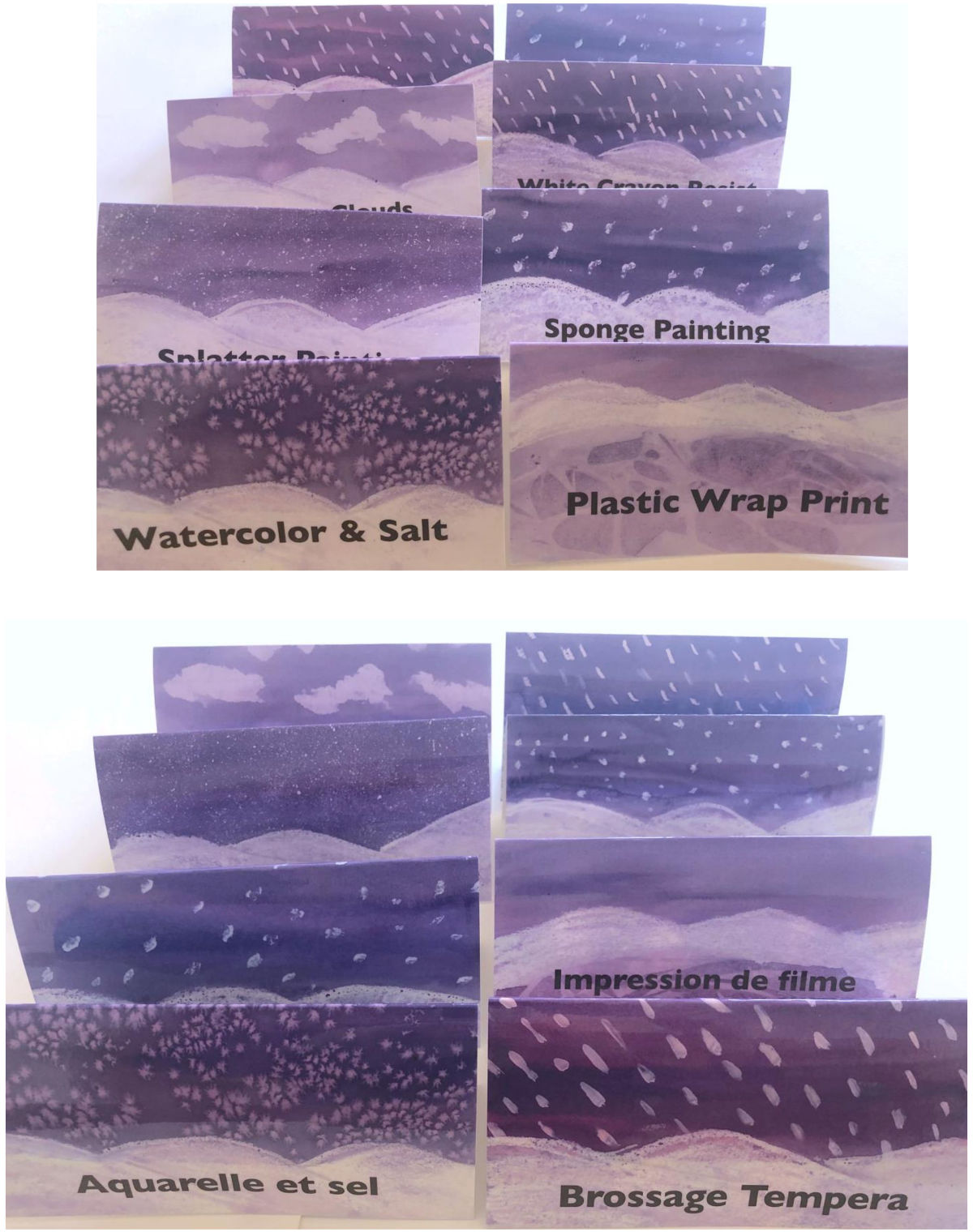 The Winter Station Labels are laminated folded "tents" used to teach students several different winter art techniques for making snow and ice when creating winter stories or stories that take place in colder climates. Each station label names the technique and shows an example on the front. On the back of each station label is a listing of materials needed and directions. Available in English or French.
---
Posters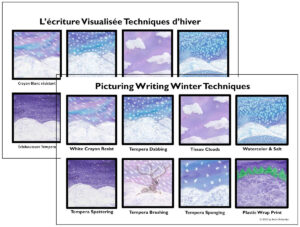 The Winter Techniques Poster contains examples of 8 different winter techniques that can be used to enhance crayon resist paintings and descriptive language in winter stories and poems – 11″x 17″ laminated. Available in English or French.
---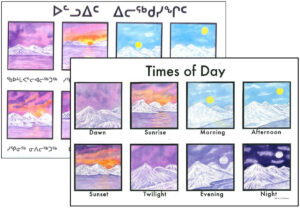 The Times of Day Northern Poster contains examples of 8 different times of day with interesting ground-lines and reflected light to support students' Time of Day study in northern climates or winter stories – 11″x 17″ laminated. Available in English or Inuktitut.