More Picturing Writing Integrated Curriculum Projects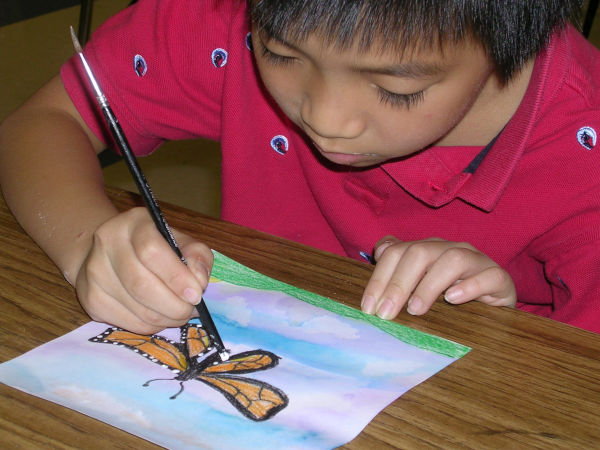 The Picturing Writing process can be easily integrated across the content areas, particularly in science and social studies. Each unit of study can be aligned with grade-level English Language Arts Standards and curriculum. The samples posted on this page represent just a few examples of Picturing Writing curriculum integration.
More Integrated Curriculum Projects Materials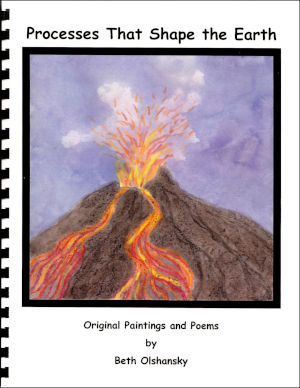 Processes That Shape the Earth by Beth Olshansky provides an example of a curriculum integration aligned with second and sixth grade Next Generation Science Standards. The book contains multiple crayon resist depictions of landforms shaped by processes occurring over millions of years as well as those occurring over a relatively short period of time. From glaciers to changing seacoasts to dramatic desert sculptures, this books makes concrete that the Earth is always changing. Each image is accompanied by a fact-based poem using a variety of poetic forms and a Did you know… paragraph written as straight informational text.
---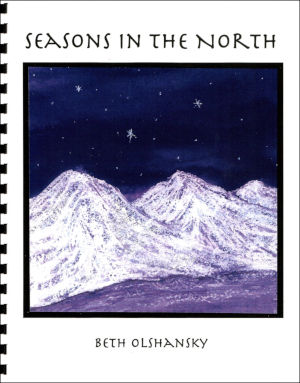 Seasons in the North by Beth Olshansky offers one example of adding seasonal changes to the introductory Time of Day book. With each of the four seasons tied to a different time of day, this book links winter with night with its long spans of darkness, summer with daytime with its long sunny days, spring and fall with sunrise and sunset. A version of this book could be recreated for any region of the country or the world.
---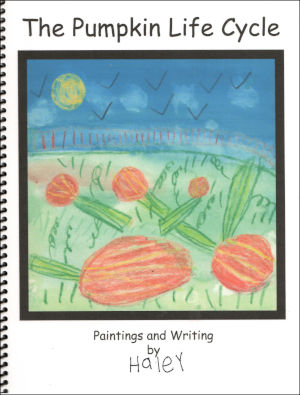 The Pumpkin Life Cycle by Haley Pignataro offers an example of a pumpkin life cycle book created in October of kindergarten. All six stages of the life cycle are depicted using crayon resist and supplemental art techniques. There is an emphasis on learning key scientific terms such as seed, roots, vines, and curly tendrils which are written into fill-in-the-blank sentence frames. Students are also invited to offer some reflections on the About the Artist/Writer page, creating a precursor to opinion writing.
---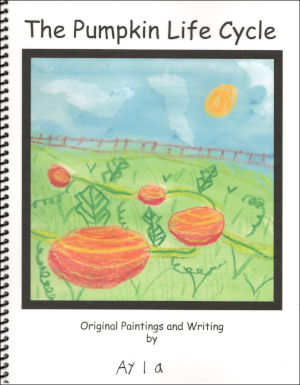 The Pumpkin Life Cycle by Ayla Pignataro presents a third-grade version of a pumpkin life cycle book. All six stages of the life cycle are depicted using crayon resist and supplemental art techniques. The written text includes key scientific terms as well as use of strong verbs and adjectives. Reflections on the About the Artist/Writer page serve as a precursor to opinion writing.
---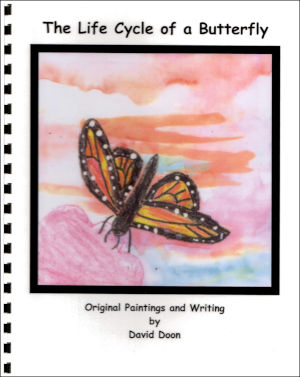 The Life Cycle of the Butterfly offers an example of yet another integrated curriculum life cycle book.
---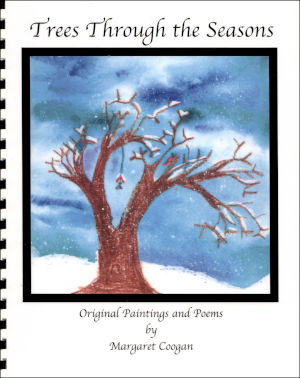 Trees Through the Seasons offers a second grade look at trees in the local community and how they change through the seasons. Some classrooms go outside to sketch their local trees in the fall. Some teachers ask students to write descriptive passages in the first or third person; others model creating Sense of Place poems.
---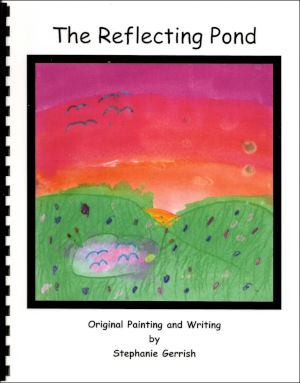 The Reflecting Pond is an example of a 3-page first-grade book that explores pond life at 3 different times of day: sunrise from a long distance view, daytime midrange, and sunset closer up and under the water. This time of day sequence tied to a particular habitat offers a midway point between a time of day sequence of descriptive passages and a story.
---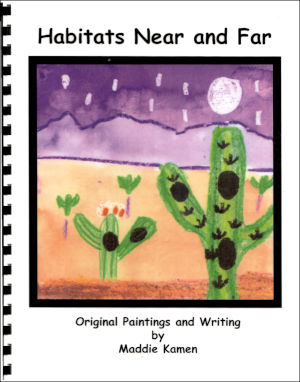 Habitats Near and Far includes paintings depicting 4 habitats during 4 different times of day. Students have to learn about each habitat and its plants and landforms before describing each image using sensory description or a Sense of Place Poem. This book project has been used as a precursor to a Picturing Writing Research-Based Animal Story later in the year.